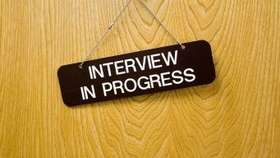 50 Questions Employers Ask
Having great answers to these top employer queries will impress even the toughest interviewer.
Medical and Nursing Job Interview Tips
Practicing your interview skills will help you acquire a job. Here are some helpful tips.
The Pros and Cons of Working in a Teaching Hospital
Healthcare is administered in private community hospitals and academic or teaching hospitals throughout the country. Is there any advantage to working in a teaching hospital? In reality, some healthcare providers do prefer the small, more personalized work environment of a private facility. On the other
What Are the Pros and Cons of Working in a Hospital?
There are so many options for places to work in the healthcare field. There are private physician offices, clinics, schools, and hospitals, just to name a few. The "traditional" choice for a nurse or other healthcare worker is to work in a hospital. Before accepting a job offer in a hospital, it's